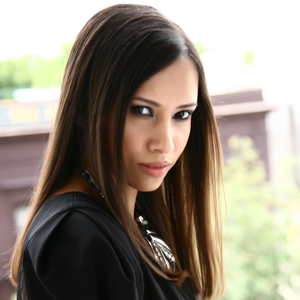 Kia Abdullah is an author and travel writer from London. She has published two novels with a third, Take It Back, to be published by HarperCollins in October 2019.
Kia has written for The Guardian, The New York Times, BBC and Lonely Planet, and is the founding editor of outdoor travel blog Atlas & Boots, read by 200,000 people a month.
Born in Tower Hamlets in east London, Kia was raised in a family of eight children. As the most stubborn of six daughters, she constantly found herself in trouble for making choices that clashed with her parents', a habit they came to accept when she became their first and only child to graduate from university.
In 2006, Kia wrote and published her first novel, Life, Love and Assimilation (Adlibbed), which she now describes as an "angry, cathartic, messy diatribe of a novel". The book's candid look at the trials and tribulations of living between cultures strongly resonated with her generation of British-Asians, but also drew controversy for its portrayal of drug abuse in Tower Hamlets.
In 2009, Kia published her second novel, Child's Play (Revenge Ink), a dark psychological thriller with more sex and violence than one would expect from a nice girl with a name like Abdullah. Surprisingly, her sophomore effort was embraced by those in her community. It seemed that they, just like her parents, had come to accept this young writer with her troublesome impulses.
Kia went on to join global publisher Penguin Random House where she helped grow digital readership at Rough Guides to over a million users per month. Today, she lives in the Yorkshire Dales town of Richmond and spends her time writing, hiking, mentoring pupils from Tower Hamlets and visiting exotic locations for Atlas & Boots.
Kia loves to travel, hates to cook and periodically highlights that, in actual fact, she is one of nine children (one passed away a few days after birth), making her Seven of Nine… which is cool but only if you're a Star Trek fan… which she is. But please don't hold it against her. Have a look around, sign up to her newsletter, say hi on Twitter and, if you're feeling really nice, buy one of her books.